Total new third DX factory Put into operation
Share
Issue Time

2021-08-30
Summary
Total new third DX factory Put into operation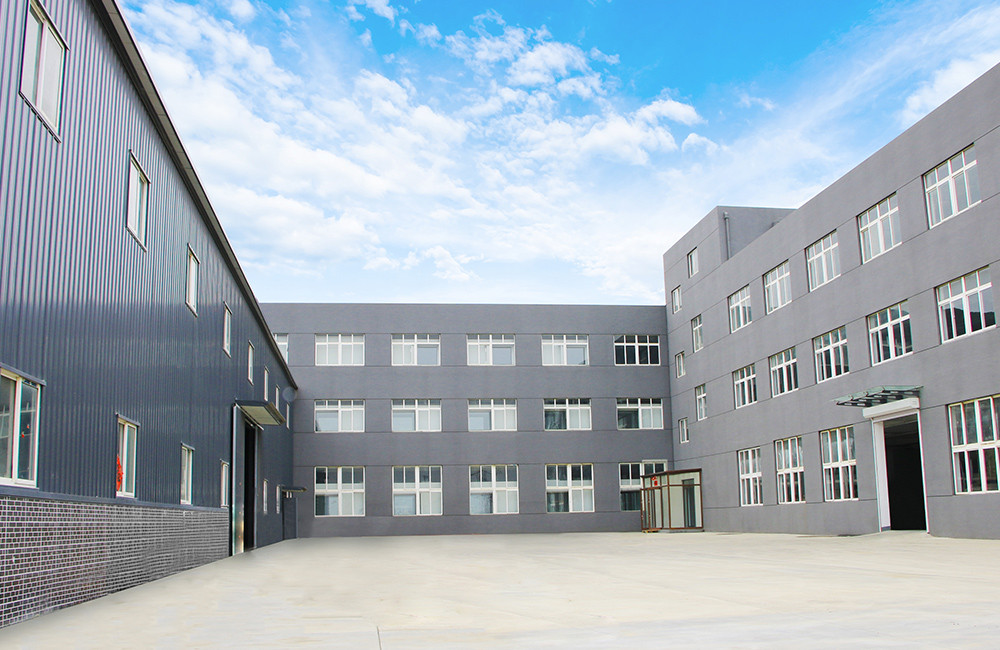 Warmly celebrating the new third factory of Dalian Daxin group put in to operation in the May, 2020 and sincerely welcome customers visiting.
The new factory covers 20,000 square meters including production area 10,000 square meters, warehouse 5,000 square meters and office area 2,000 square meters.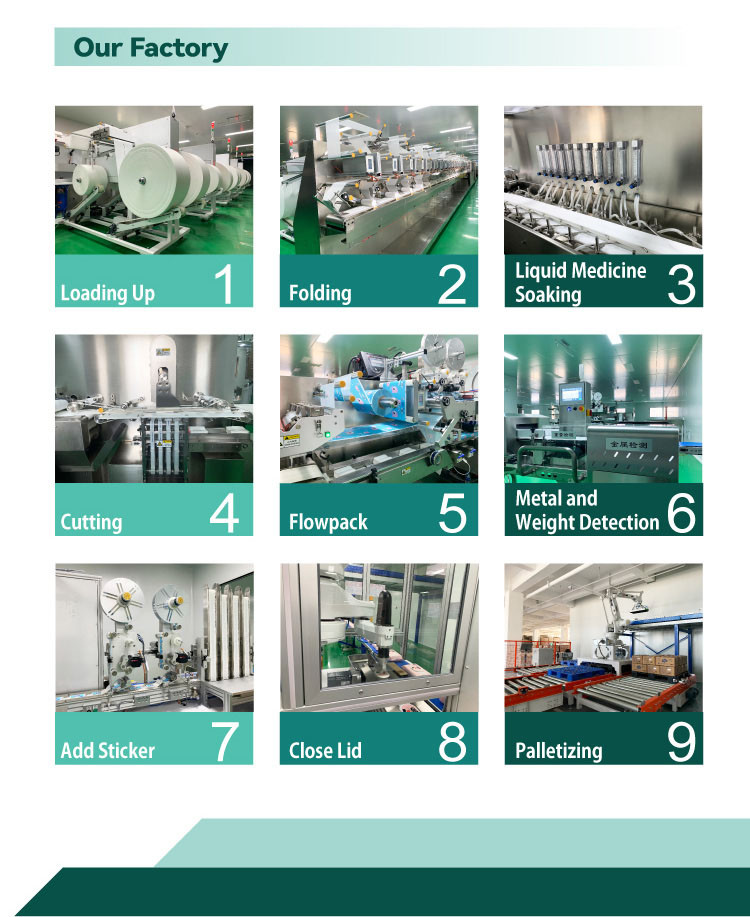 It has three GMP standard and 100,000-class purification workshops, two 10,000-class purification laboratories, 8 fully automatic flow pack production lines, 2 canister production lines and 2 special standard canister production lines.
The new production line is fully automated, from raw material cloth loading, cloth folding, liquid injection, stacking, packaging, weighing, inspection, capping, boxing, and palletizing which extremely improving work efficiency and ensuring stable quality.
We also keep introducing more the world's leading production line and first-class technology, so we can meet the different demand from overseas customers and recognized by them.
The new plants has doubled our current production capacity. New flowpack output capacity will reach 30,000,000 flowpacks/year and canister output capacity will reach 20,000,000 canisters.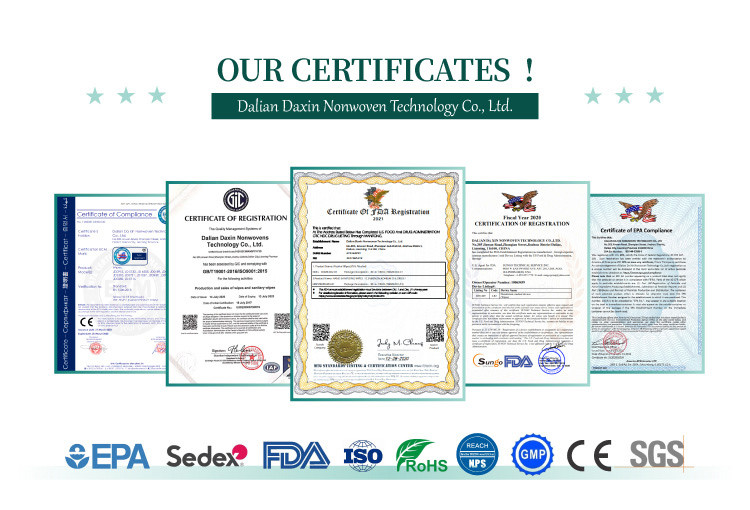 Our group has complete department system. 10 professional engineers in the R&D department; 30 inspector in QC department, 150 Skillful man in production department, and 50 excellent person for sales department.
The new factory has achieved many international certifications as FDA, EPA, ISO, CE, SMETA.
In 2020, Daxin Group has made brilliant achievements. Our wipes help overseas customers fight the new covid-19 epidemic; 2021 will also be difficult for business and we are willing to cooperate with customers for a win-win business and face the challenge.