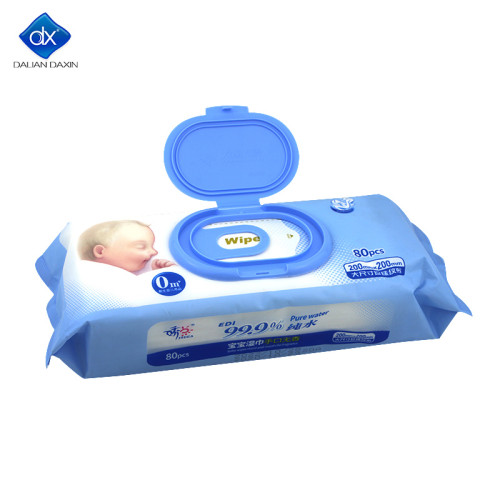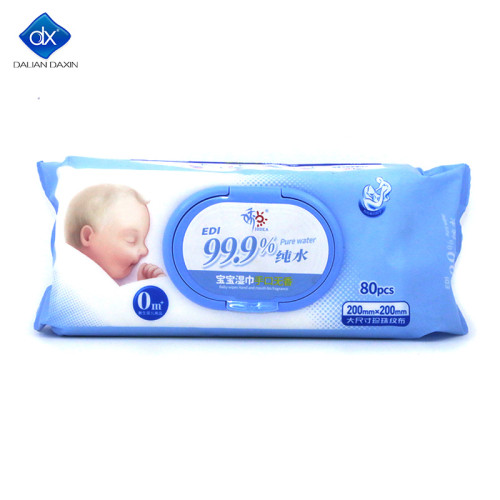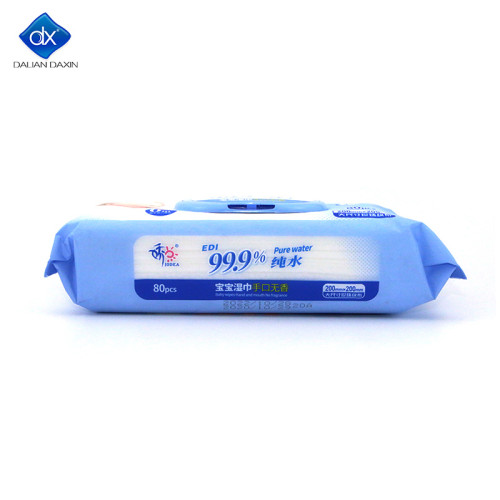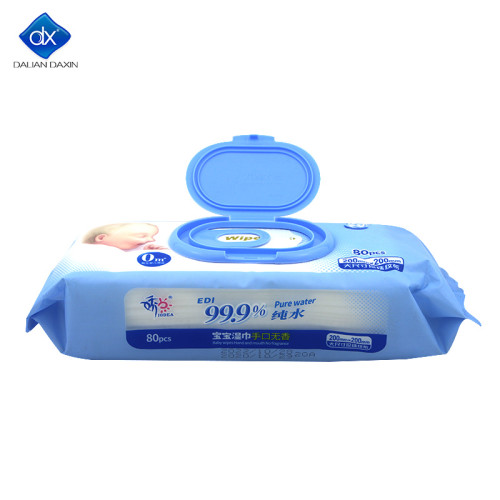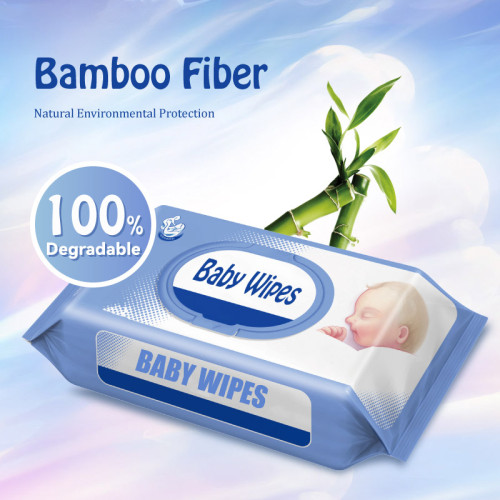 Unscented Baby Wipes, Suitable for Sensitive Skin, 80 pcs, Flip-Top Packs
Model

JD0629
Min. Order

10000 pack
Item specifics
Certifications

FDA, EPA, CE, ISO All Formal Organization Reports
Shipment Leadtime

15-25 Days
MOQ

10000 packs
Other Service

Customizable, Providing factory inspection
Description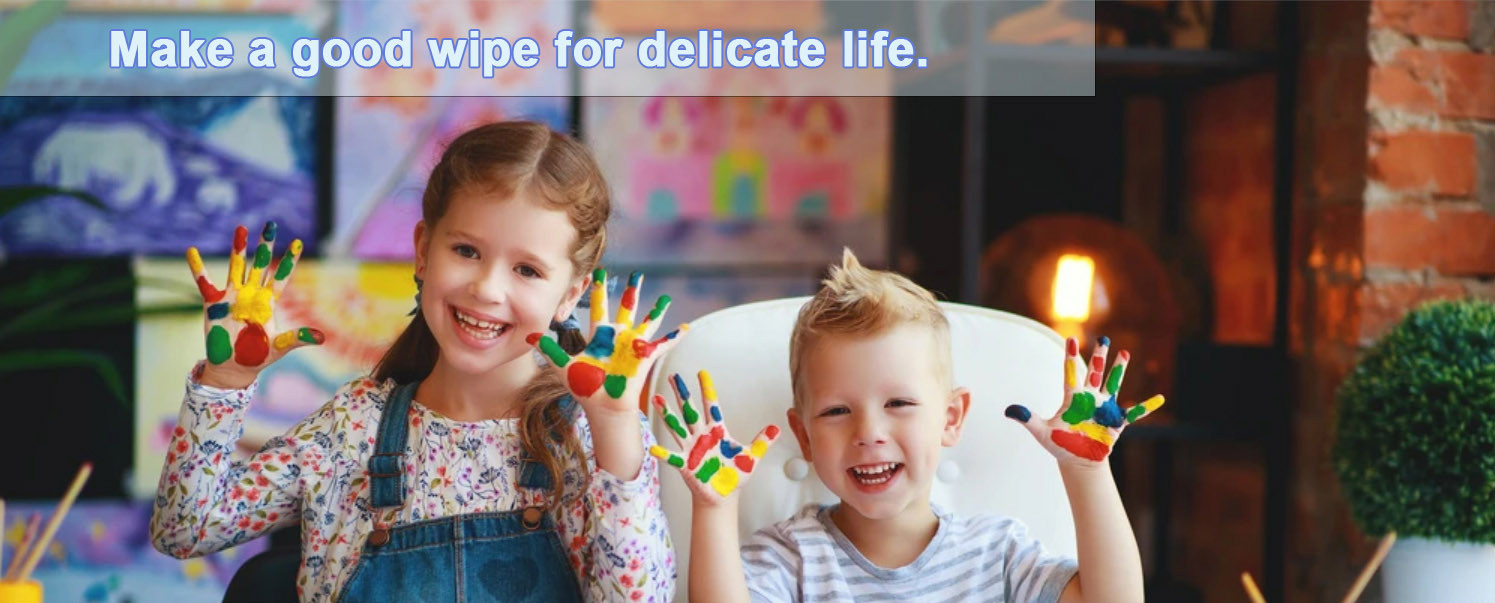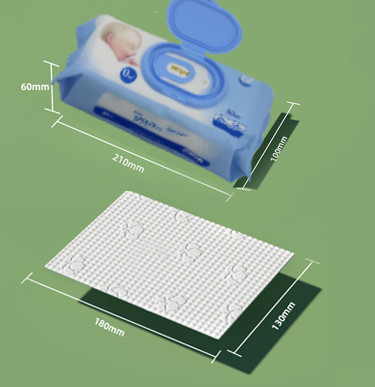 Free from: Fragrances, alcohol, bronopol, dyes, parabens and phthalates. Simply 2 ingredients: Our fragrance-free baby wipes contain 99.9% purified water with a drop of fruit extract. Suitable for eczema-prone skin and allergy sufferers. Thick and soft baby wipes for a gentle clean that is safe for baby, hands, and face. Hypoallergenic and dermatologist tested, these sensitive wipes are perfect for your baby. Perfect for diaper changes and for cleaning baby's hands, face and eye area.
| | |
| --- | --- |
| Key Words | Unscented Baby Wipes |
| Product No. | JD0629 |
| Counts/Package | 24 packs |
| Material Type & Style | Pearl Pattern Spunlace Cloth |
| Wipes' Size | 200mm*200mm*80pcs |
| Gross weight | 18.5kg |
| Function | Large Size Baby Hand And mouth Wipes |
| Fragrance | Fragrance-free |
| Carton dimension | 455mm*330mm*305mm |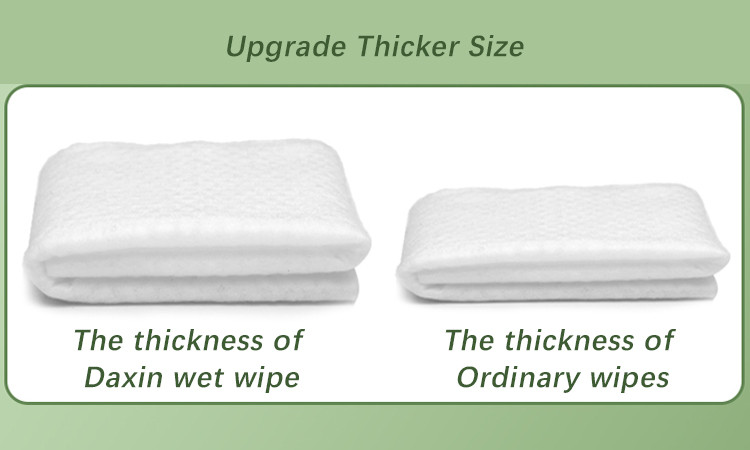 One piece of Daxin wipes is worth the weight of 3 pieces of ordinary wipes.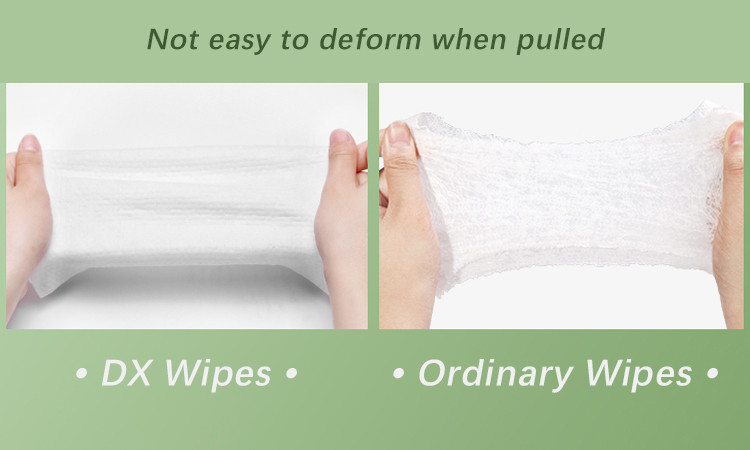 Daxin wipes not easy to
deform when pulled.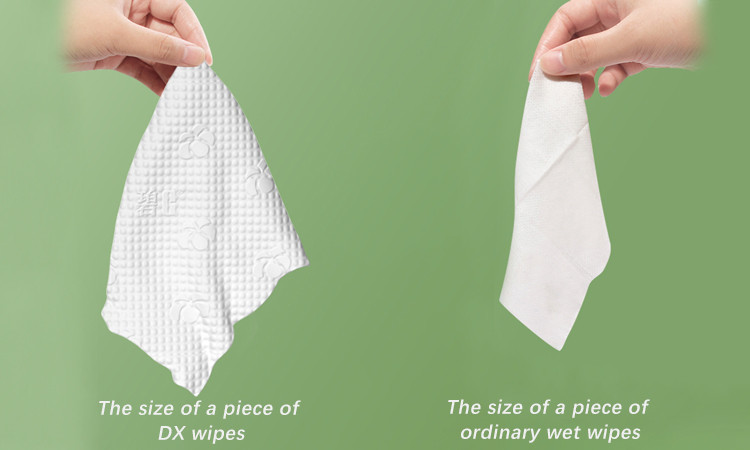 The size of a Daxin wipe is equivalent to the size of 3 ordinary wipes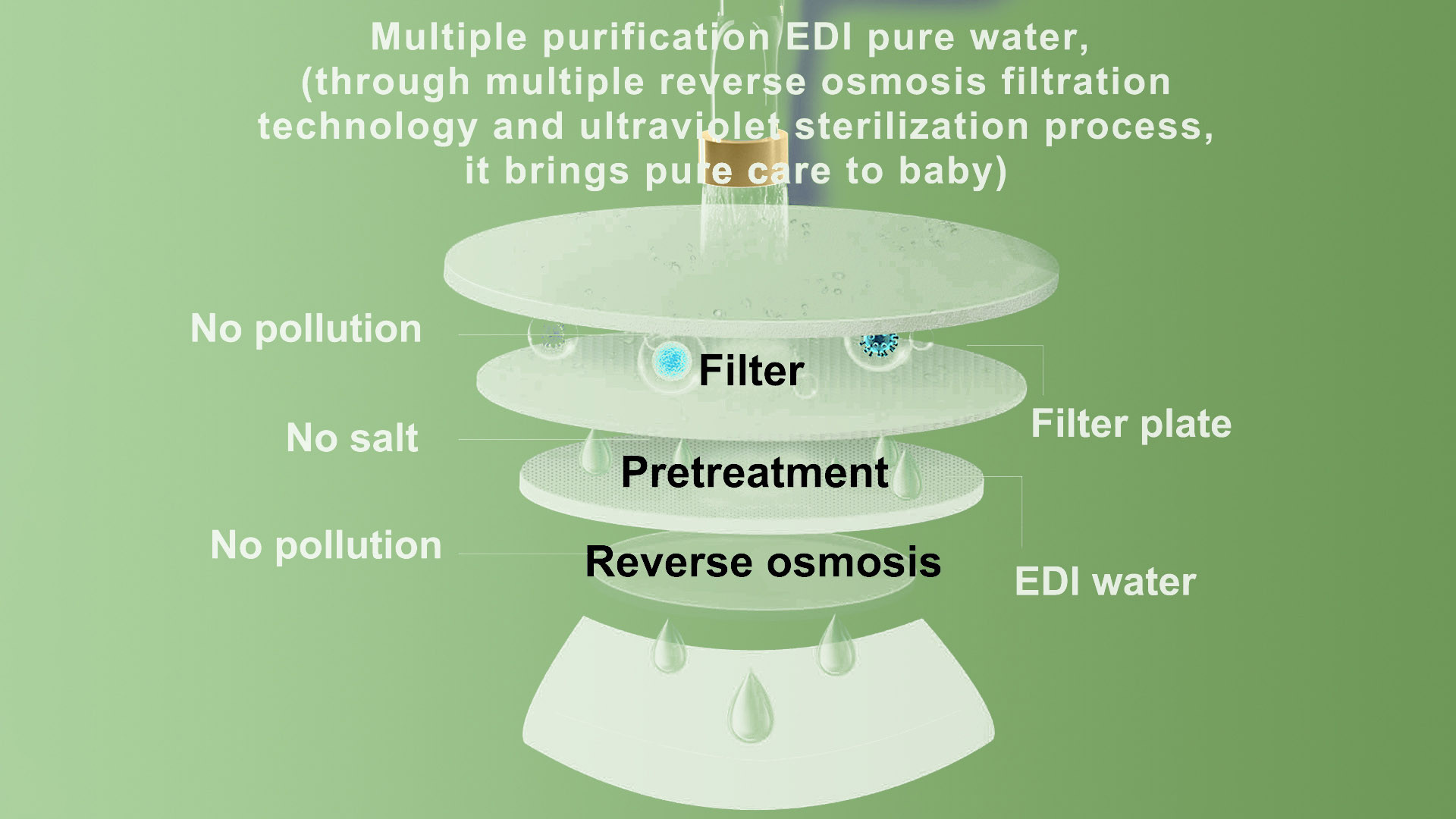 Purify through seven processes to obtain pure water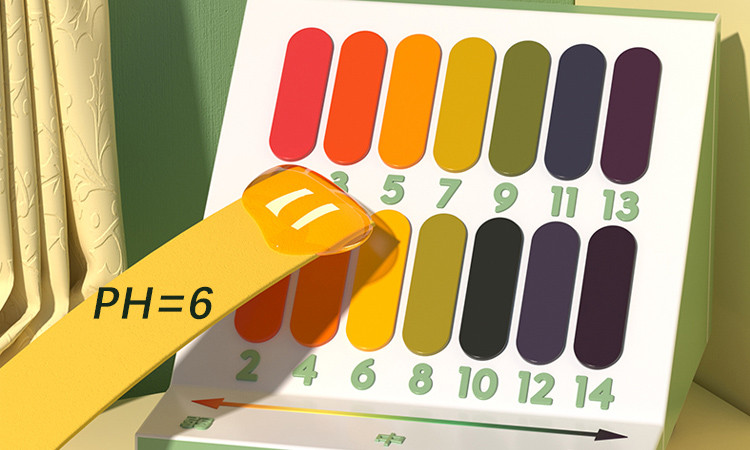 PH=6, showing weak acidity, better care of baby's skin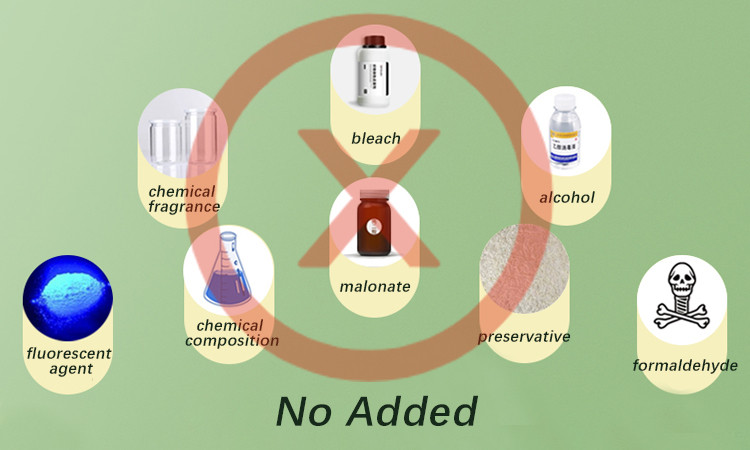 Formulated without alcohol*, parabens or phthalates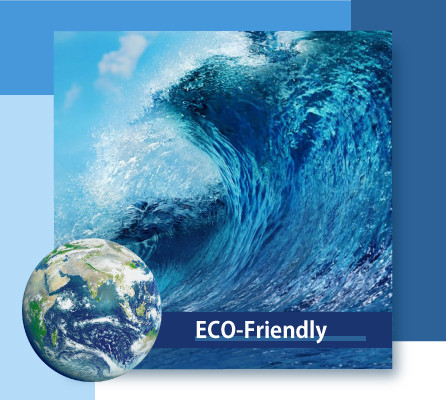 Eco friendly, 100% biodegradable wipe
Our flushable wipe is Eco friendly, 100% biodegradable wipe. We choose this material for our baby wipes, personal hygiene wipe,
toilet wipes. Additionally, the formulation of dispersible wipes is improved natural ingredients which are gentle to our skin.
They are perfectly for sensitive skin types.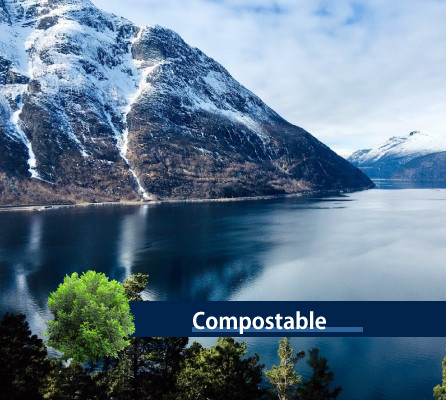 Custom 100% biodegradable bamboo fiber wet wipes

As a true believer in Eco friendly products,we are dedicated to supplying 100% biodegradable bamboo fiber wet wipes.
Traditional wet wipes made from viscose fibers which come from hardwood trees.Those hardwood trees grow slow and it takes years to make it up for the environment cycle.While,bamboo is different since it grows fast that makes sense for environment.The bamboo based wet wipes are 100% biodegradable since the material is made from fibers from bamboo.We offer custom services for the 100% biodegradable wet wipes.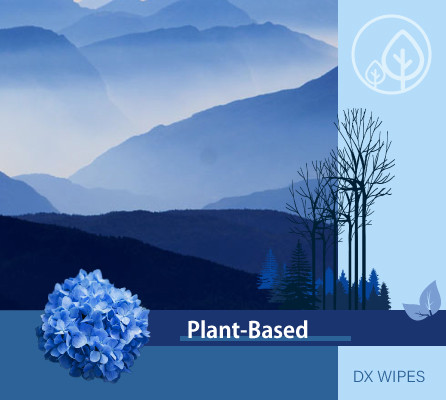 Our flushable baby wipes are specially made for 0-6 month's baby
The raw material is of pure natural cellulosic fiber and can be discarded into the toilet and sewerage system since it is flushable. The nonwoven paper delivers super soft feeling. No Alcohol or any other chemicals are included in the composition, so the baby's skin can be protected perfectly.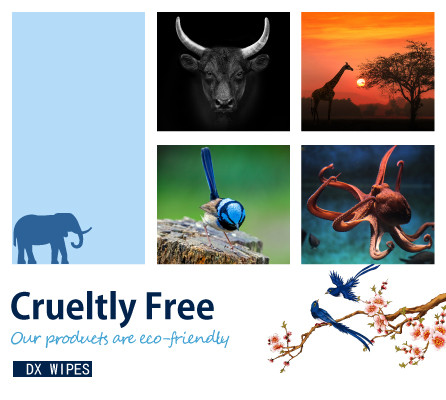 What is pure natural wet wipes
As to pure natural wet wipes, you need to know that both the wipe material and ingredients must be 100% natural. As a expert in
this field, we do not only offer you the flushable/biodegradable wipe material, also we offer the most natural ingredients for the
wipes. More and more clients need the products without alcohol, No paraben, fragrances, especially for baby and sensitive skin. We
can create organic and pure natural ingredients for our clients based on different purpose.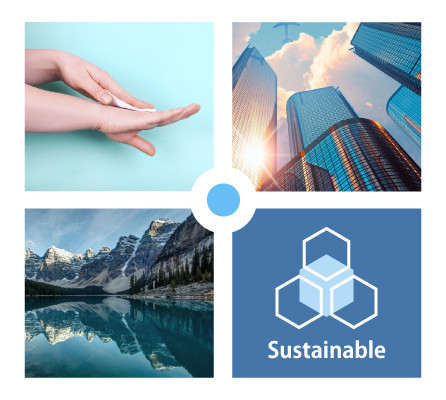 There is another important key factor in private labeling of flushable wet wipes, package. Package plays an important role in the
marketing of wipes since people can not see the wipes in it and package attractive has been the main reason that the consumer can
choose from various wipes products on the shelf. It is necessary for you to design the creative and attractive design for your
package. The quantity of wipes included in one package should also be considered.